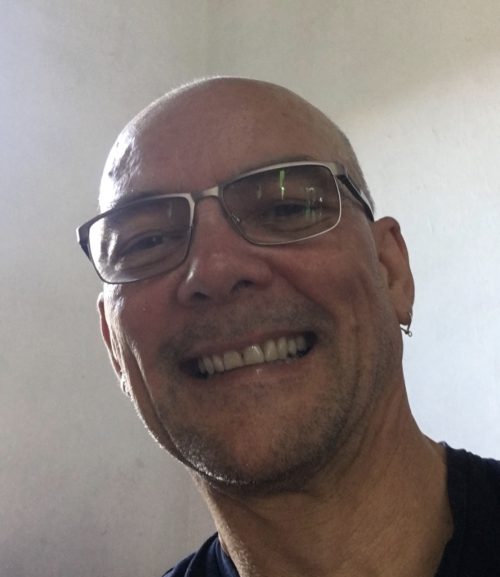 I am a Transformational Coach and help people find their Sacred Purpose, gain clarity and direction, and live a happier life in accordance with their deepest desires and dreams.
Born in Port Elizabeth, South Africa I moved to Denmark at 16 and pursued a carrier as a Marine Engineer in Mærsk.
I myself have been through a period with a whiplash injury and stress, where I had to realize my limitations in relation to working as an engineer. I have since found my calling in coaching and today work full-time with my passion. My passion is to help people become the best version of themselves. I have in my deepest conviction a belief that we all have the resources to make a change in our lives. I call it an "reawakening" and in that word lies a deep healing of trauma and unresolved emotions from the past. This brings awareness of your true value and focuses  your ability to make healthy choices.
We are rarely prepared to make changes in our life situation without a very good reason for it.
When the pain of doing nothing becomes greater than the pain of doing something,  then we will do something to make a change. 
We may for example, experience an illness, an accident, unemployment, divorce, or loss, which can cause major upheavals and pressures us to stop and re-assess our life situation.
In this process, hiring a coach to focus on what's important to transform these challenges into progress can be an invaluable help.  In these cases, where drastic changes are needed to balance and create a change, that I can help, especially if you encounter resistance from your loved ones and in your close relationships where support can be lacking.

Transformational Coaching is most effective as a unfolding process where we work with your challenges in life, your deepest desires for the future and focus on the actions needed to make your dreams come true and fire up your passion. I create a healing space where blockages and obstacles are turned into momentum and I will be there to  hold your hand  all the way. It is my belief that we have all the answers we need to overcome our challenges once we see and accept the truth about our blind spots.

I have more than 20 years of experience as a coach and started my career in this area when I  trained as NLP Practitioner in 1998 and  In 2001 as coach trainer with Sofia Manning and Manning Inspire.
Since then, I have been involved in many other start-up projects with other entrepreneurs. I have a shamanic approach to life, use Access Bars and healing as support in my coaching and continue to work vigorously on my own personal development.
Much Love
Duane Hartel

Listen to one of my songs here: